SURVA FESTIVAL IN PERNIK
At the end of the year, the days between Christmas and Jordan's day - the 6th of January (Yordanovden) are called "dirty days". It is the coldest and darkest time of the year and the darkness breeds fears of monsters, shadows, and supernatural forces that surround and lurk man, to harm him. This feeling creates a specific ritual, recreated in the ritual "Surva". It is performed every year on January 13th and 14th – it is New Year's Eve according to an old calendar.
The idea of the tradition is the chosen ones - with masks and costumes, to fight the beliefs and fears of people from the evil that can harm them. In defense of evil spirits, there are those who are expected to procreate, and these are mostly young people.
The costumes and bells are kept by the heirs of previous participants in the ritual. The unique thing is that everyone makes their own mask, sometimes for years, and with each subsequent one they upgrade something. And more and more young people are attracted.
The "Kuker" does not speak, does not make sounds. Kuker's masks are worn all day on Surva, they are not taken off and no one should find out who is hiding under them, because then he will be recognized by the evil forces he is fighting and this will have bad consequences for him.
According to locals, the tradition is more than 100 years old. "Kuker" is a conditional name, they are called differently by regions – "survakar", "survaskar", "dervish", "surat". In addition to those disguised in the ritual, there is also a "human group" – "the leader" (bolyubasha), "the newlyweds", "the wedding family", "the priest", "the bear with the bear-leader".
There is also a guard (sentry), a doctor, a judge, all representatives of important activities in society. In the mummer's game, the masked "Kukers" fight with imaginary monsters, and the ultimate goal is to provoke Laughter, because Laughter is the strongest weapon of man to overcome fear and to destroy what is fake.
Kukers renew the soul and the world, they make it healthier and stronger. That is why some people were offended if the masked people passed by their yard - this was considered a bad omen, i.e. the evil would not be expelled from their home.
Thanks to the efforts of historians and ethnologists, the Surva ritual has been included in the UNESCO World Intangible Cultural Heritage List.
If you still haven't seen this marvelous festival, you absolutely have to visit Bulgaria, especially Pernik, in January.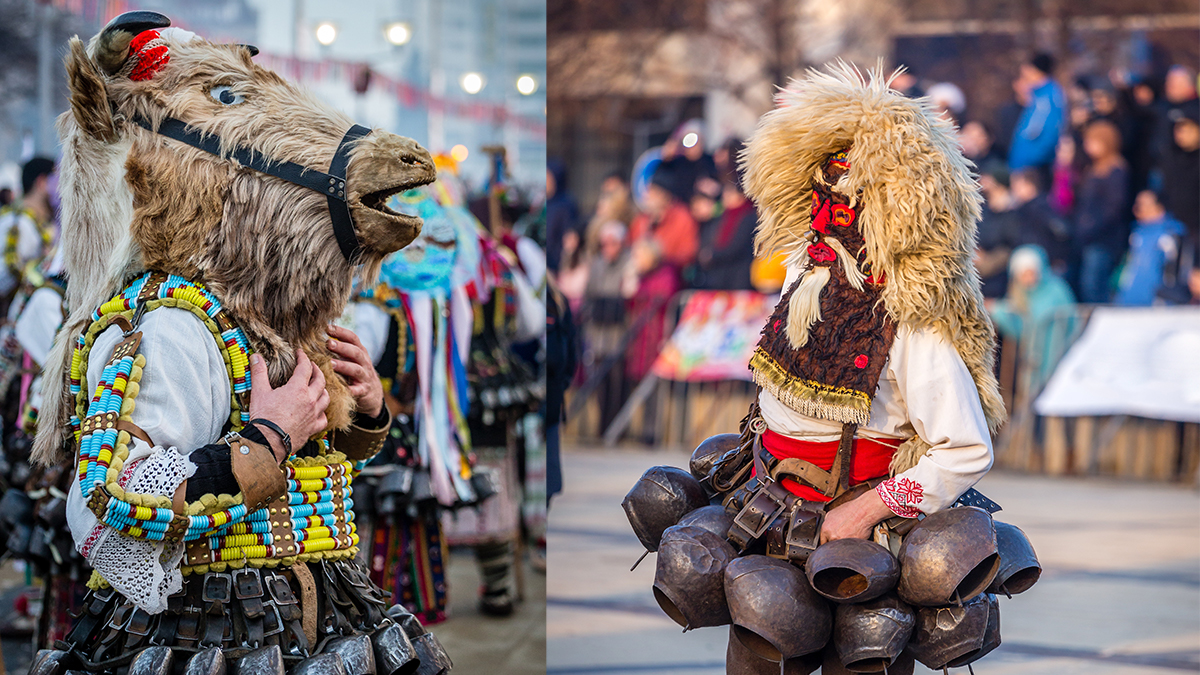 Photos by Chavdar Lungov from Pexels